All T-Bear Vintage pickups have because of a specially calibrated method of magnetizing a warm sound full of character.
To achieve a humbucking effect in certain positions, all Vintage pickups can be orded with reversed winding and reversed polarity Rw / Rp.
T-Bear Pickups also has a custom shop where you can get custom wound pickups, rewinding and wax potting.
Note!
The company has been active since 1993 but is no longer run as a full time business. If you are interested in getting info about or order pickups, please send a mail and I let you know if the product still is available.
T-Bear Pickups is still an active company but the delivery time may be quit long from time to time.
Much time and care has been put into each pickup to maintain a high quality both in regards to choice of material and sound reproduction.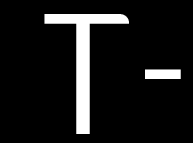 If you want to take a closer look at the T - Bear Pickup line, please go this way straight to the gallery of poles and pieces... (big pictures = longer loading time)